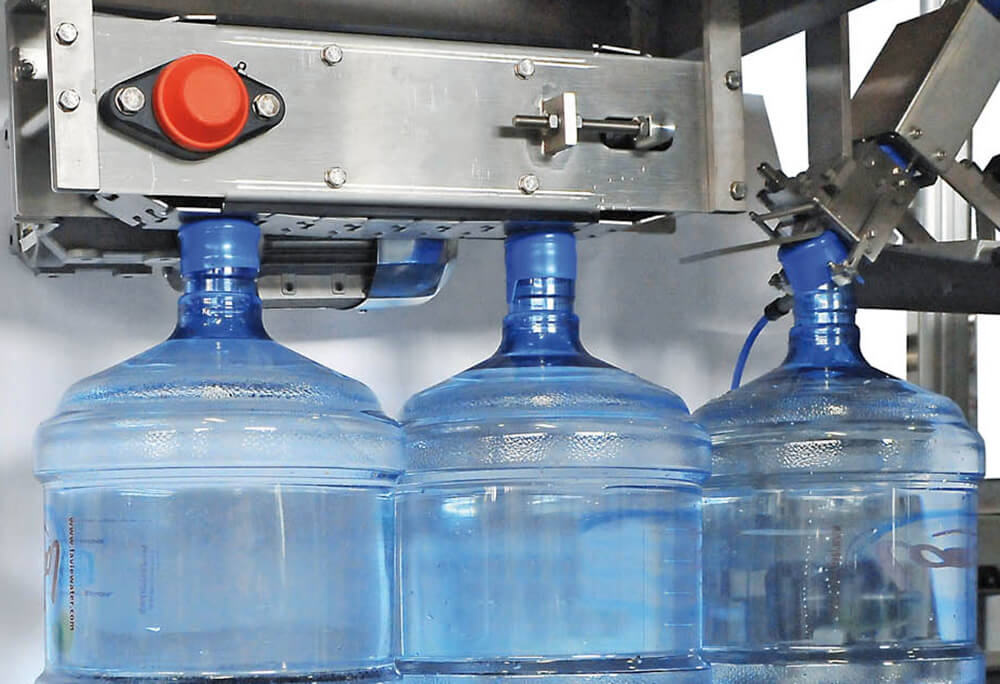 This is a linear machine used for caps applied on the bottle by pressure. It includes: Cap hopper, Canal chute, Placing system of cap on the neck, Device to snap the cap on the neck
Specific systems to sterilize the caps in order to avoid the contact of contaminating agents present on the cap with the bottle neck.The bottle takes the cap directly from the canal chute. The snapping of the cap on the bottle neck is carried out through the pressure developed by a belt conveyor, provided with a system to adjust the force in order not to stress the bottle.
5G Capper
---
Specifications:
Speed:

1200 bph

Capacity:

5 Gallon Bottle

Power:

1.25 kW

Material:

SS
Features:
Hands free hygienic cap moving and aligment system consist of ;cap hooper , cap elevator, cap sorter , cap channel and sealing system.
Machine is made of AISI 304 L stainless steel.
Machine is synchronizedwith filling process.
No deformation on the bottle or on the cap during to capping process.
Filling is stopped in case of cap unavailability.
Washing process time is adjustable.
Ionization and anti dust system can be supply optional.
---